Address:
Vspolny Lane
Building 5,
Construction 1, Office 1,
Moscow 123001,
Russia

Contact Name Elena Karmanova

Phone +7 351 255 97 16 (ext 2416)

E-mail This email address is being protected from spambots. You need JavaScript enabled to view it.

ABOUT MAKFA

MAKFA is the No. 1 pasta manufacturer in Russia, a federal player in the wheat flour segment and a major cereal producer. Its portfolio includes hundreds o f products featuring diverse formats and flavors.

The company has an 80-year history and boasts high customer loyalty. 98% of Russians are aware of MAKFA brand, and 6 out of 10 buyers prefer it to competitors.

Every fifth pack of pasta made in Russia is produced under MAKFA TM.

The authentic taste of Italian pasta MAKFA is provided through high quality standards developed by the experts of MAKFA JSC. Each mill blend of durum flour is carefully selected and analyzed, our own labs carry out research of flour properties, pasta passes through all manufacturing and drying stages on Italian equipment. This ensures stable quality and taste of pasta, and MAKFA brand has been recognized by Russian consumers as the absolute leader of the industry throughout a decade.

We use bronze die equipment as an excellent tool for making awesome pasta types of both long and short formats. Our premium pasta is rough and due to the structure of bronze die, and this ensures that the taste and color of the selected source will be absorbed during cooking.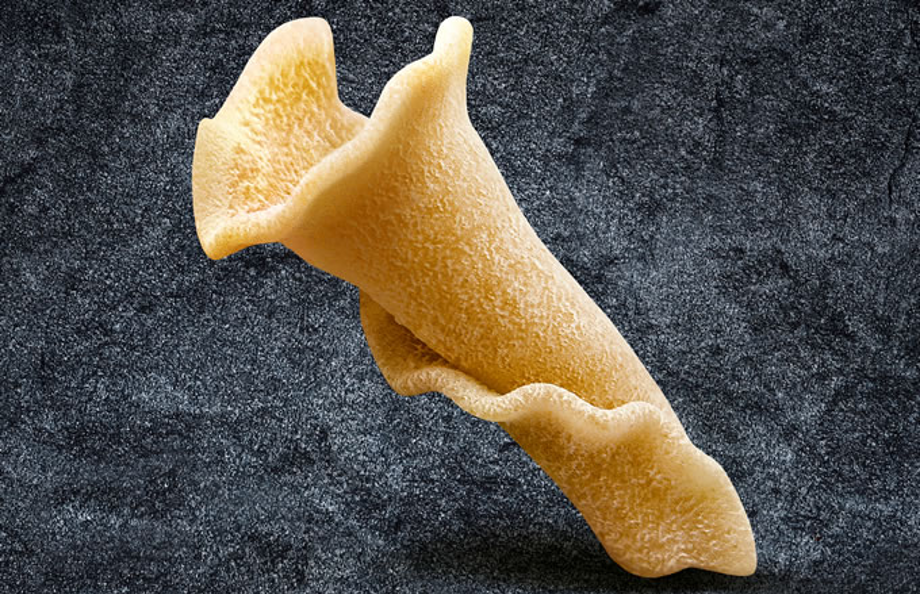 MAKFA is the greatest miller complex in Russian Federation. It has 4 manufacturing areas. MAKFA adheres to century traditions which allow to produce high quality wheat MAKFA flour of different grades.
MAKFA's mission in the global market is to provide consumers around the world with healthy and eco-friendly groceries made in Russia. MAKFA's portfolio includes all categories of foods that make up the foundation of healthy eating and the Mediterranean diet: durum wheat pasta, wheat flour, cereals, flakes and olive oil.
MAKFA company launched a new brand of healthy products – Livingood. Livingood products are for health and wellbeing. Livingood pasta is made by adding cereal additives and oat beta-glucan. Oat beta-glucan naturally reduces cholesterol. Livingood is the choice for consumers who are looking for healthy alternative. At the moment MAKFA produces Livingood pasta with oats which contains beta-glucan. Much of the research into the cholesterol lowering effects of soluble fiber has centered around oat beta-glucan.
Also recently, MAKFA started produce the Livingood Energy Pasta, which contains pea protein isolate (21g/100g). Pea protein isolate is plant-based protein extracted from the yellow pea. Protein is an essential macronutrient that supplies the energy needed to keep the body functioning during activities of daily life. Protein contributes to a growth in muscle mass and to of normal bones.
2017, MAKFA set a Guinness world record - the largest serving of pancakes during Maslenitsa festivities in Moscow. 16 pro chefs made 12,716 pancakes from MAKFA white wheat flour and treated all guests.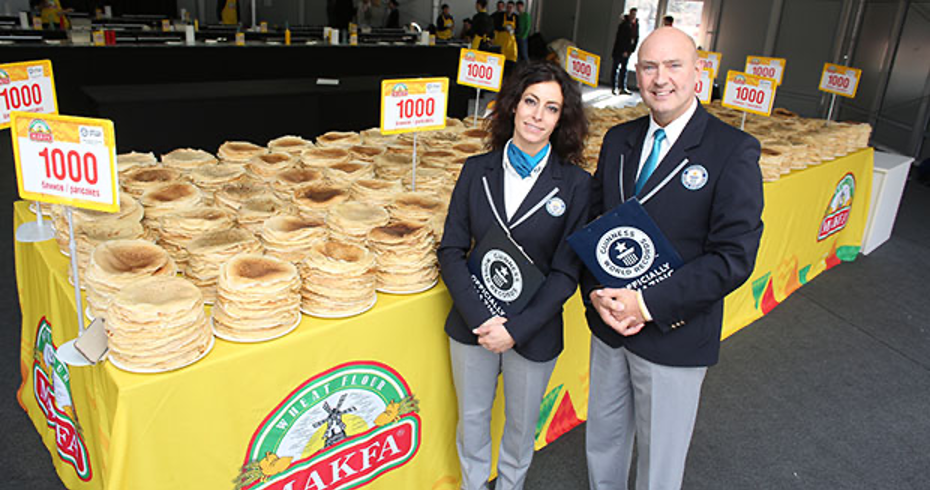 In 2020, MAKFA products achieved high-test results and received three Superior Taste Awards by the International Taste Institute. Our Bronze die pasta and Livingood pasta with oats have earned such achievements and once again proved that MAKFA products are made with great quality and perfect taste.