Address:
Giorgio's Continental Limited
Dunsil Road
Moorgreen Industrial Park
Newthorpe
Nottinghamshire
NG16 3PX
Sales Contact: David Staiano
Phone: 01773 533944
E-mail: This email address is being protected from spambots. You need JavaScript enabled to view it.
Web: www.gclfoodingredients.com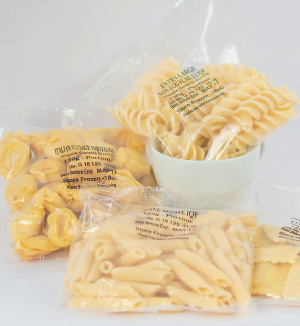 ABOUT GCL FOOD INGREDIENTS
Some of you may know us as Giorgio's Continental Limited and we are still the same thriving business. Founded in 1964 we have moved from serving the local community to becoming a major supplier, providing products on a national scale. Our new brand name GCL Food Ingredients highlights our journey to the next level to a manufacturer and supplier of premium food ingredients.
We are currently a leading supplier into the Foodservice sector supplying further processed cheese, and manufacturing pasta, meatballs and sausages. We offer premium quality food ingredients bespoke to your needs.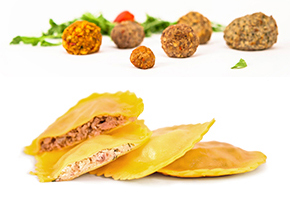 Our products can be split into 4 main categories:
Cheese – Crumbled, Grated, Powdered, Shaven and Cheese Sachets from 12gr upwards
Liquids – Oils and Vinegars
Meats – Cured Meats, Cooked Meats, Meatballs and Sausages which are offered in a cooked or raw format
Pasta – Cooked Pasta, Filled Pasta, Fresh Pasta
Here at GCL Food Ingredients we aim to work closely with both our customers and suppliers to create a food chain partnership bringing both NPD teams together to work not only on innovation and market trends but to help inspire the next generation of meals to your consumers.
Today Antonio Tudino (Giorgio's son) is the majority shareholder along with Salvatore Devivo (Managing Director). Other family members are still part of the operations of the business. GCL not only supplies Italian products but offers a vast range of food ingredients manufactured here on site and from continental Europe.