Address:
Via Bastia 16/1
48017 Lavezzola RA
Emilia Romagna
UK & Ireland Area Manager: Eddie Grimes
Phone: +44 7786 515906
Fax: +39 0545 80121
E-mail: This email address is being protected from spambots. You need JavaScript enabled to view it.
Web: www.surgital.it
ABOUT SURGITAL S.P.A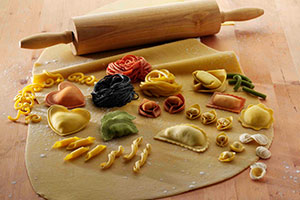 Surgital is an award winning deep frozen fresh pasta manufacturing company based in Lavezzola, near Bologna, in Northern Italy. It's located in the region of Emilia Romagna which is considered the food cradle of Italy and it produces fresh pasta in line with the age old traditions of that region.
The emphasis is on using top quality ingredients combined with traditional artisan production techniques. It then preserves its products using a method of deep freezing which guarantees that every individual piece of pasta has every ounce of flavour locked inside keeping it as fresh as the moment it was produced.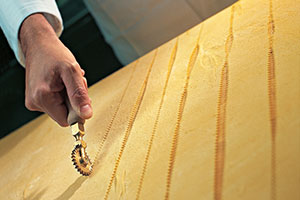 Laboratorio Tortellini: a full range of long, short, filled and oven pasta and potato gnocchi for the restaurants and catering sector. Divine Creazioni: each piece is unique to emulated all the characteristics of hand-made pasta and the texture is remarkably similar to hand-rolled pasta. Sugosi: frozen sauces in cube forms. Fiordiprimi: single and multi-portion frozen ready meals.